TECH SPECS:
PERFORMANCE
Memory: 160K
Acceleration: 30 g
Max. Resolution: 3200 CPI
Tracking Speed: 75 inches/sec(ips)
Image Processing: 368 Mega pixels/sec
Metal X' Glide Armor Boot: Over 300 Kms
Button Lifetime: Over 10 million clicks
Report Rate: 125~1000 Hz
Type: Wired
Button Numbers: 8
Net Weight: 150 g
Cable Length: 1.8 M
Sensor: Optical Engine
Connector: USB(2.0/ 3.0)
System Requirements: Windows XP/ Vista/ 7/ 8 /8.1 / 10 or later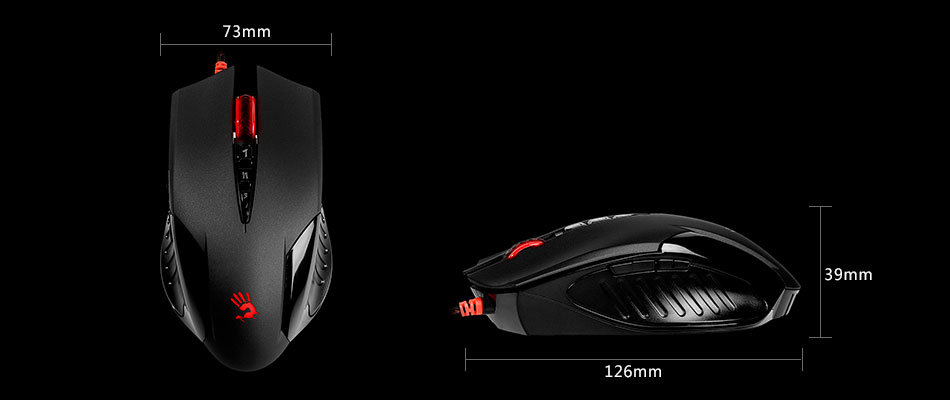 FEATURES: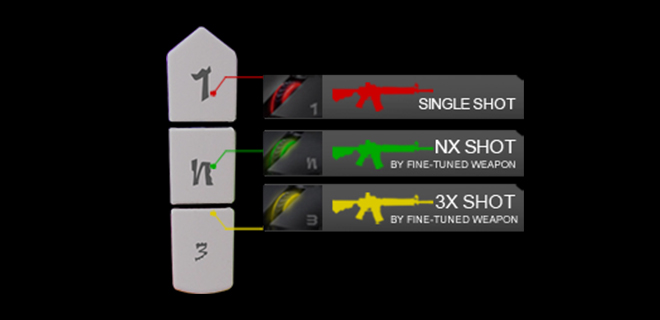 3 Shooting Modes in Left Button
Use "1, N, 3" keys to shift 3 shooting modes and boost up firepower instantly.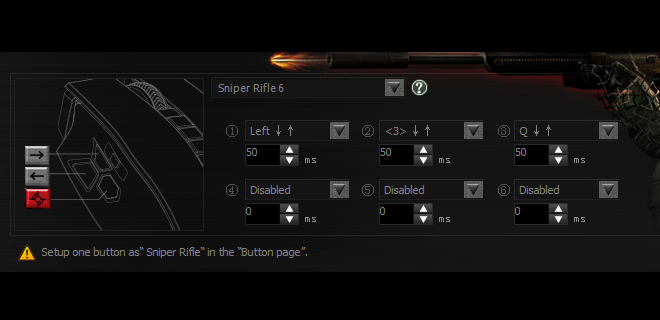 6 Sniper Modes
Instant upgrade sniping techniques by applying 6 powerful sniping modes.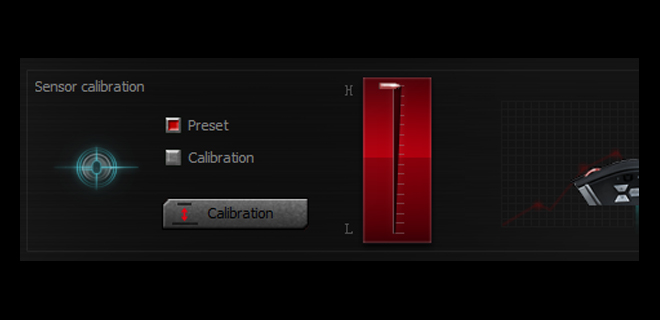 16-Grade Calibration Tech
Fine-tune the focus to improve tracking.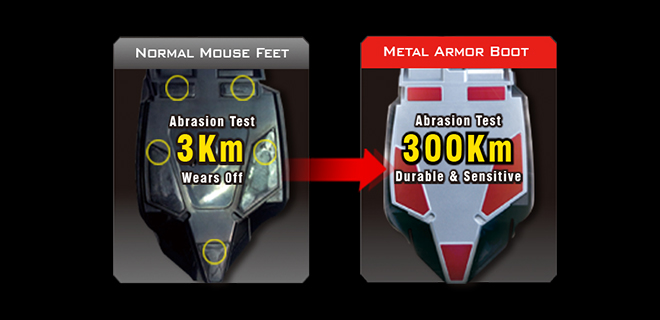 Metal X'Glide Armor Boot
Armor Boot eliminate friction on nearly any surface for smoother motions, precise cursor movements and improved accuracy.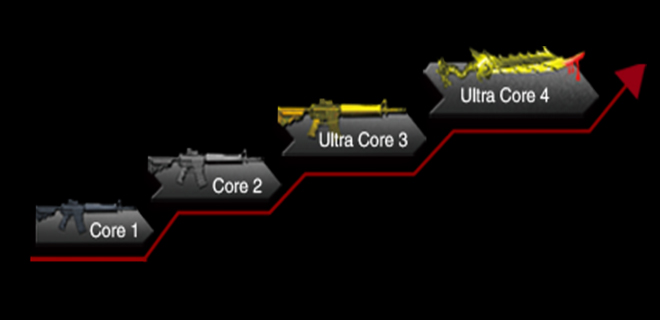 Optimal MMO (Ultra Core 4 & Macros)
Simplified complex actions with just one click.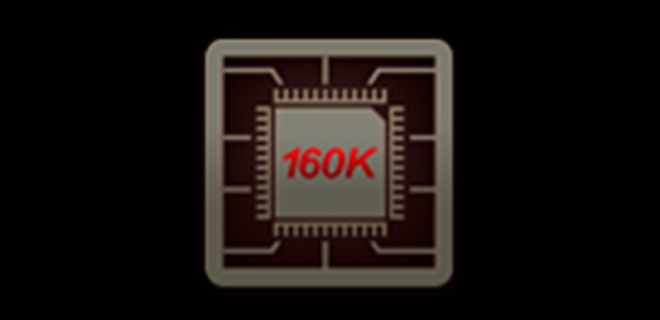 Built-In 160K Memory
Built-in 160K memory applicable for use driver-free.