SPECIFICATIONS:
WORLD'S FIRST LIGHTNING SPEED MECHANICAL SWITCH.
Innovative LK optical switch technology uses optical detection that removes all input lag which is able to obtain zero digital latency reacting with a speed of 0.2ms key response.
ERGONOMIC ENGINEERED DESIGN FOR DURABILITY.
Bloody keyboards feature the unique design, high-quality precision and state-of-the-art technologies. Focusing on details, convenience and ergonomics makes it at the top. As the centerpiece to your gaming setup, Bloody keyboard is designed to deliver total satisfying control right to your finger-tips.
PRODUCT DIMENSION & FEATURES:
0.2ms Key Response
Innovative LK Optic Switch technology uses optic switch to react at lightning speed with extreme 0.2ms key response, exclusive "long-lasting" typing sound and tactile feedback, creates more passionate for gamers.
25% Faster Keystroke
LK Optic Switch travel with distance of 3mm, which is 25% faster than traditional metal switch. (Traditional metal switch travel at distance of 4mm)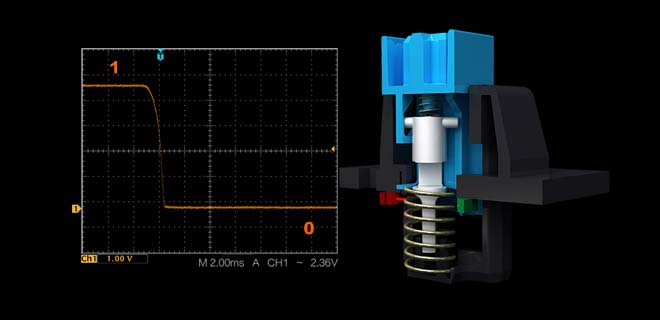 Zero-Lag Response with Lightning Speed
LK Optic Switch reacts at lightning speed without lag. (Traditional Metal Switch delays 18~30ms due to metal bouncing)
Exclusive "Long-Lasting" Typing Sound
LK Sound Creator Technology developed for "long-lasting" typing sound, while regular switch uses metal friction to generate typing sound and tends to fade away after a several months.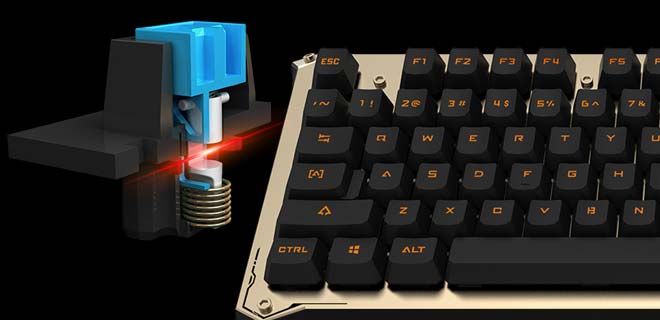 Ultra Durable, 100 Million Lifetime
LK Optic switch has a life span of over 100 million key strokes. (Traditional metal switch tends to oxidize and wear out easily)
Spill-Resistant Nano-Coating
Exclusive advanced Nano-coating over the PCB board, protect the PCB from corroding by wet air or caustic chemicals, prolonging your keyboard lifetime.
Aluminum Alloy Panel
Top panel made of aluminum alloy for a cutting-edge tech finish and provides stronger and more resistant to corrosion than common panel.
Neon Glare System
Dazzling backlit makes you stand out in the dark.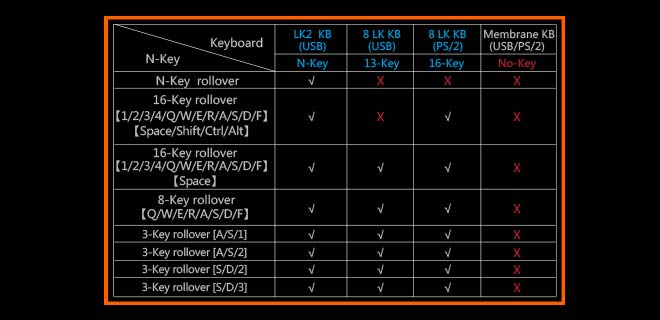 Full N-Key Rollover
Full NKRO ensures each keypress can simultaneously register regardless of how many keys are being pressed or held down at a time including modifier keys (Shift, Control and ALT).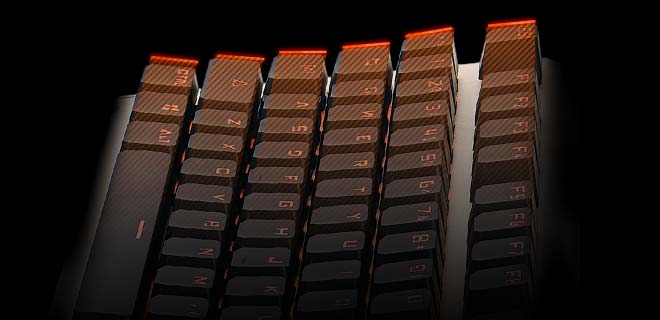 Ladder-Shaped Keys Design
Engineering for human ergonomics, ensures maximum comfort.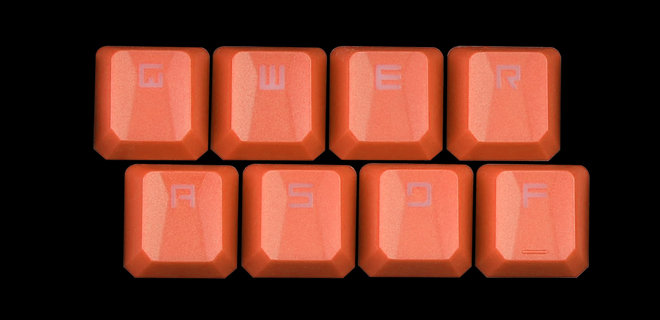 8 ABS Keycaps
The 8 gaming keycaps are designed for a longer comfort usage.